CAPKOLD UNVEILS ADVANCED EQUIPMENT CONTROLS FOR ENHANCED FLAVOR, TEXTURE, QUALITY AND LABELING IN SOUS VIDE AND COOK-CHILL APPLICATIONS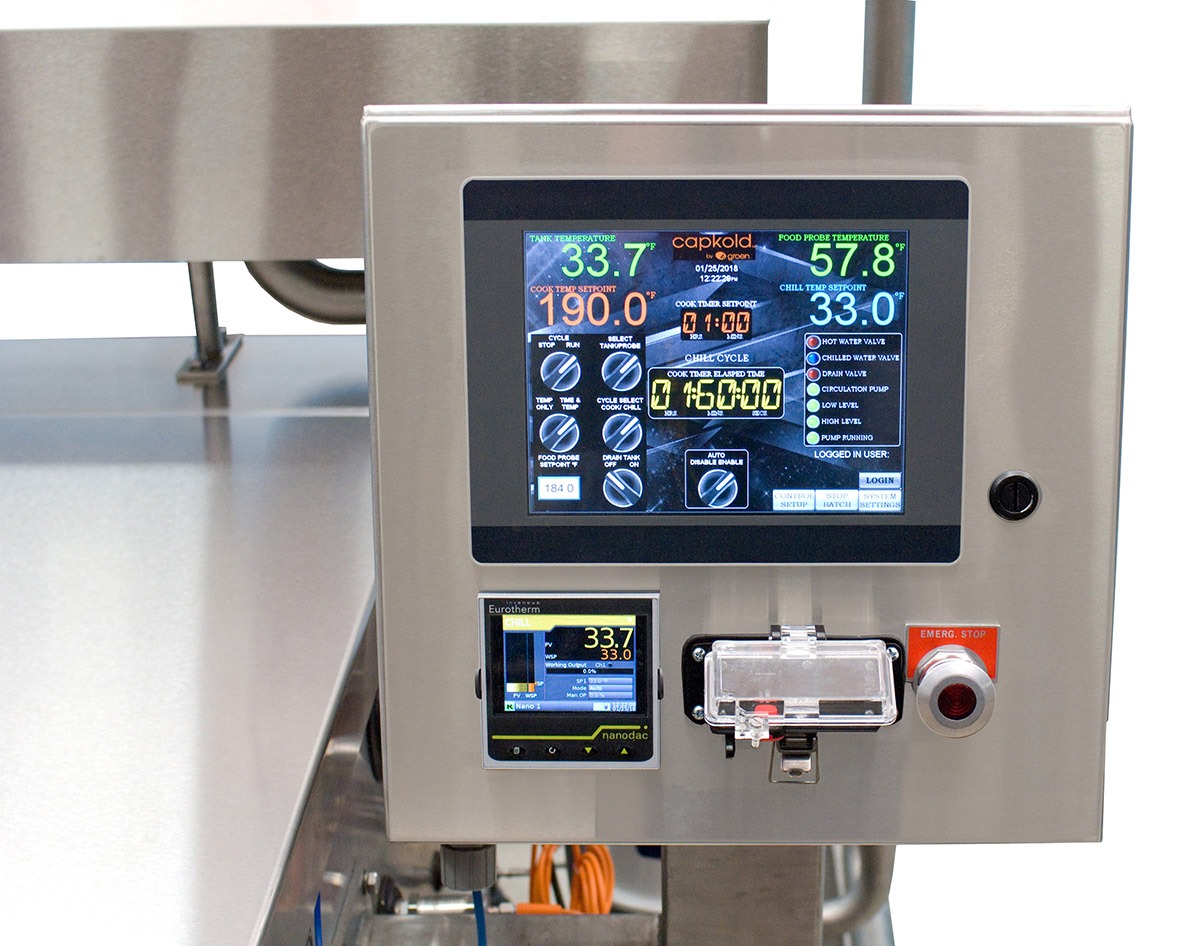 CONYERS, GA (May 6, 2019) – Unified Brands, a leading manufacturer of foodservice equipment, is pleased to announce the launch of new touch-screen temperature controls for sous vide and cook-chill solutions. The controls are designed specifically for three core products in Unified Brands' CapKold line: the Sous Vide Cook Tank, Water Jet 100 and Electric Sous Vide Cooker/Chiller.
Foodservice operators will now have more options to precisely and accurately set cooking temperatures and times when preparing or cooking high-batches of vacuum-sealed foods in a water bath or steam environment. The new controls also allow operators to greatly reduce the risk of drying out or overcooking food and help cooked food retain more moisture and flavor as it reaches USDA-established safe-food temperatures for doneness.
"We now can make things taste better than they have ever tasted before by capturing the flavor in the bag," said Chef Tim Franks, CapKold sales manager. "Not only can I bring temperatures up at a certain rate, but I can also cook frozen food by setting a lower cooking temperature, and then a higher cooking temperature, before the food needs to be chilled and stored. Nobody does that. This is groundbreaking for the restaurant and foodservice industries."
In addition to enhancing the quality of the finished product, CapKold's new controls provide a more automated and streamlined approach to food labeling and temperature recording. Rather than perform these tasks by hand, operators can use the new controls for labeling and digital documentation in the management of a hazard analysis and critical control points (HACCP) system.
"We're taking the world of sous vide from 400-pound cooking up to 2,000-pound cooking," said Timothy Franks, CapKold production line manager. "It's all accurate, high-end and has the option to do HACCP monitoring and labeling."
For additional information on all CapKold products, contact Kellie Wood at 888-994-7636 or visit www.unifiedbrands.net.