Huber Joins Unified Brands Team as New Chain Account Manager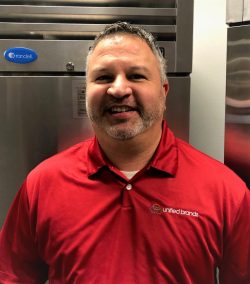 CONYERS, GA (February 6, 2020) – Unified Brands, a leading manufacturer of foodservice equipment, announced the addition of Chad Huber to its sales team. In his new role, Huber will serve as Chain Account Manager, responsible for new customer development for the company's chain sales division.
"Chad joins Unified Brands with extensive sales management experience and is well versed in the manufacturing industry," said Alex Edwards, Vice President of Sales – Chain Accounts.  "We are glad to have him on the team and look forward to introducing him to new and current customers."
Huber joins Unified Brands after 25 years of service in the forestry industry. His extensive experience in engineered products and 13 years as a Regional Sales Manager set a firm foundation for success in his new role.